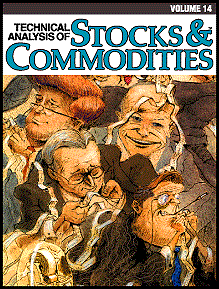 Unless you're aware of the latest techniques, it's a sure bet that other traders are doing better in the markets than you are.
It's probably because they've already gotten hold of this volume and its 696 pages brimming over with innovative, time-tested and effective strategies for making money in the markets.
The financial markets frequently react with large price movements after the government and private agencies release their economic reports. Can you predict which way they'll move and why? And when? The answer is in these pages.
Some days are just "chaotic" — everything is topsy-turvy and nothing goes the way it should have. Do you know what causes those days? The answer is in these pages.
And then there are the times when two or more averages or indices fail to show confirming trends. When this happens, how should you alter your positions? Should you? Once again, the answer is in these pages.
Here's what else you'll find to improve your trading:
The A/D volume, new-high, new-low market system
Avoiding false signals
Standard error bands
The Andrews line
Triangles
If trading as smart as the best — and smarter than the rest — is what you're looking to do, the first smart thing you can do is add STOCKS & COMMODITIES: Volume 14 to your library today!