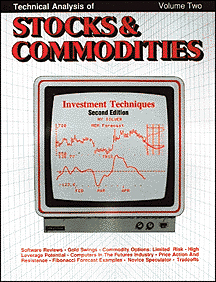 Investment techniques that have stood the test of time are among the best reasons to add this superlative volume to your trading library. In it; you'll read some of the earliest writing on trading successfully — an article originally written in 1911 by Richard D. Wyckoff — to newer techniques that continue to win.
All throughout; you'll be exposed to rock-solid advice and real-world examples of success (and failure) in the markets. Whether you're trading wheat or gold, bonds or stocks, understanding how others have handled similar circumstances will show you which roads to take and which pitfalls to avoid.
There's more, too. Trades are sometimes based on faith in the numbers you calculate. In this volume you can learn how others have dealt with the decision of selling or buying when there's a lag between what you've forecast and when the markets actually perform.
No trading library will be complete without this pivotal collection of important weapons and tales from the trading wars. You'll learn:
How to determine when a cycle ends or begins
What to do when your forecasts seem to be wrong
How to create a trading system of your own
How to identify common pitfalls and how to avoid them.
Explaining a wide assortment of proven methodologies, STOCKS & COMMODITIES: Investment Techniques, Volume 2 is a must-have item for your trader's bookshelf.